Creativity has no limits. For the artist, the medium and the matter could be anything. It need not be canvas and brush or a chisel and sculptable material. Here is an artist who is a living definition of what is art.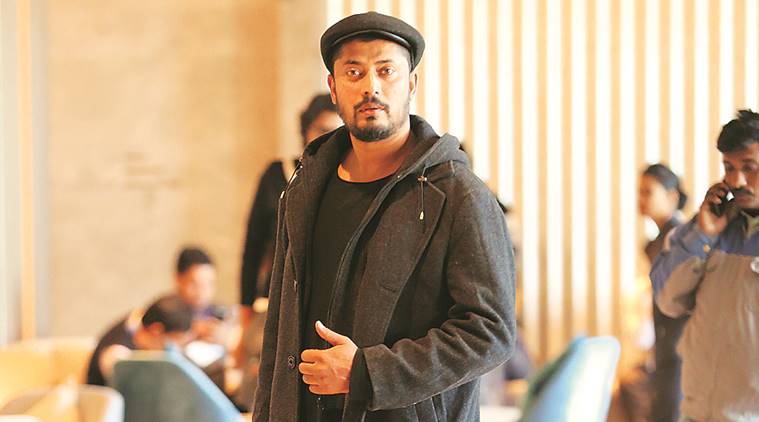 Like many artists around the world, Wajid Khan too had a humble beginning.
But unlike many of them, he has mostly remained in the shadows, uncelebrated and unsung.
Wajid Khan was born and bought up in a small village in Songri, Madhya Pradesh.
Young Wajid was not a very good student. He spent most of his childhood feeling inferior to others because of his low school grades.
But he was interested in art. He would draw with chalk or whatever material he could get.
But his father was totally against his dabbling in art. He would throw away chalk so that Wajid could not draw.
After failing in his fifth class, he dropped out of school.
And things became even tougher at home. So, he decided to run away from home and pursue his hobby.
He left home with a sum of 1300 rupees which his mother gave to him.
Within a week, he ran out of money, and he was on streets.
According to Wajid, when all the others in the family opposed his artistic ambition his mother believed in him.
His real struggle began when he had to earn his living while experimenting with his art.
In the beginning, technical robots caught his fancy, but soon he lost interests in them.
Soon iron nails caught up his attention and in the year 1998 he began experimenting making portraits using iron nails.
Each time, he failed miserably. But he followed his heart and his head followed.
He followed it with courage and passion and in 2005, after three years of experimenting with nails as an art form, he finally completed his first nail portrait of Mahatma Gandhi.
He is the first man to create portraits using nail
Like any art work nail art need enormous amount of time and patience
And 1.25 lakh iron nails were used to create the portrait. It is considered to be the first work of 3D nail art.
But the recognition for his achievement came much later after his art work sold for whopping sums of money.
He has so far made several iron nail portraits of noted people such as Mother Teresa, Jesus Christ, Dhirubhai Ambani and many others.
Working with nails as material is unique in art. Before starting a project you need to be clear about what you are going to make.
Special sheets are needed to create nail art, Wajid uses imported sheets to create his nail art work.
Before beginning his work, he draws a pencil outline to mark the points of the start and the end of the portraits.
Apart from portraits of famous personalities, Wajid has used his talent to create awareness.
Some of his nail art conveys social messages.
Followingthe nail art technique, he used medical equipment to create an art work showing a young girl crying.
Creating art work using medical equipment is not known. So Wajid could be termed a pioneer in this field.
He chooses Medical equipment art to express his emotions and to showcase the darker truth of the human sufferings.
In another attempt as a part of the Girl Child campaign, he chose bullets to create the art work to get more attention from the people.
At a time when women are going through various problems in society and with female feticide still continuing, he believes that nothing can gain the attention than creating an art work using bullets.
After his success with the nail art and various other techniques, Wajid has decided to continue with his experimentation.
Now he is trying stone art and auto parts and is experimenting with various other ordinary things available to him.
Today, this 39-year-old artist holds a patent in his name for nail art painting, and he has been named in five world record books and has 200 inventions to his credit.
His name has been included in to the Golden Book of World records, Limca Book of World Records, India Book of World Records and in Asia Book of World Records.
Recently, he has been commissioned to design a unique sculpture for the FIFA World Cup to be held in Qatar.
Apart from all these, today artist Wajid is using his recognition for the welfare of the struggling artists.
He inspires young people to pursue their dreams though his motivational speeches.
Wajid's life will soon be on screen.A Hollywood movie about his life is being made.