November 1st, 1956, Kerala has got its origin. On this day, Keralites loves to celebrate the birth of Kerala. Keralites used to call this day as 'Kerala Piravi'.
There are many stories regarding the birth of Kerala. The folklore of Kerala paved the way to plenty of myths & stories.
As we all know, According to mythology, Kerala was created by Parasurama (the incarnation of Lord Vishnu).
We could see many dimensions to this myth itself.
Mostly heard story is that Parasurama took up his Axe and threw it into the sea from Gokarna. Thus, Kerala has got emerged.
Another fascinating myth, After demising every Kshatriya on this planet, Parasurama created Kerala as atonement and dedicated to Brahmins.
Apart from Mythologies and all Kerala has got emerged as a state on November 1st, 1956. Today we are celebrating Kerala's 64th birthday.
Kerala was three independent provinces before becoming a state.
Malabar, Cochin & Travancore are the three independent provinces and ruled by the Kings.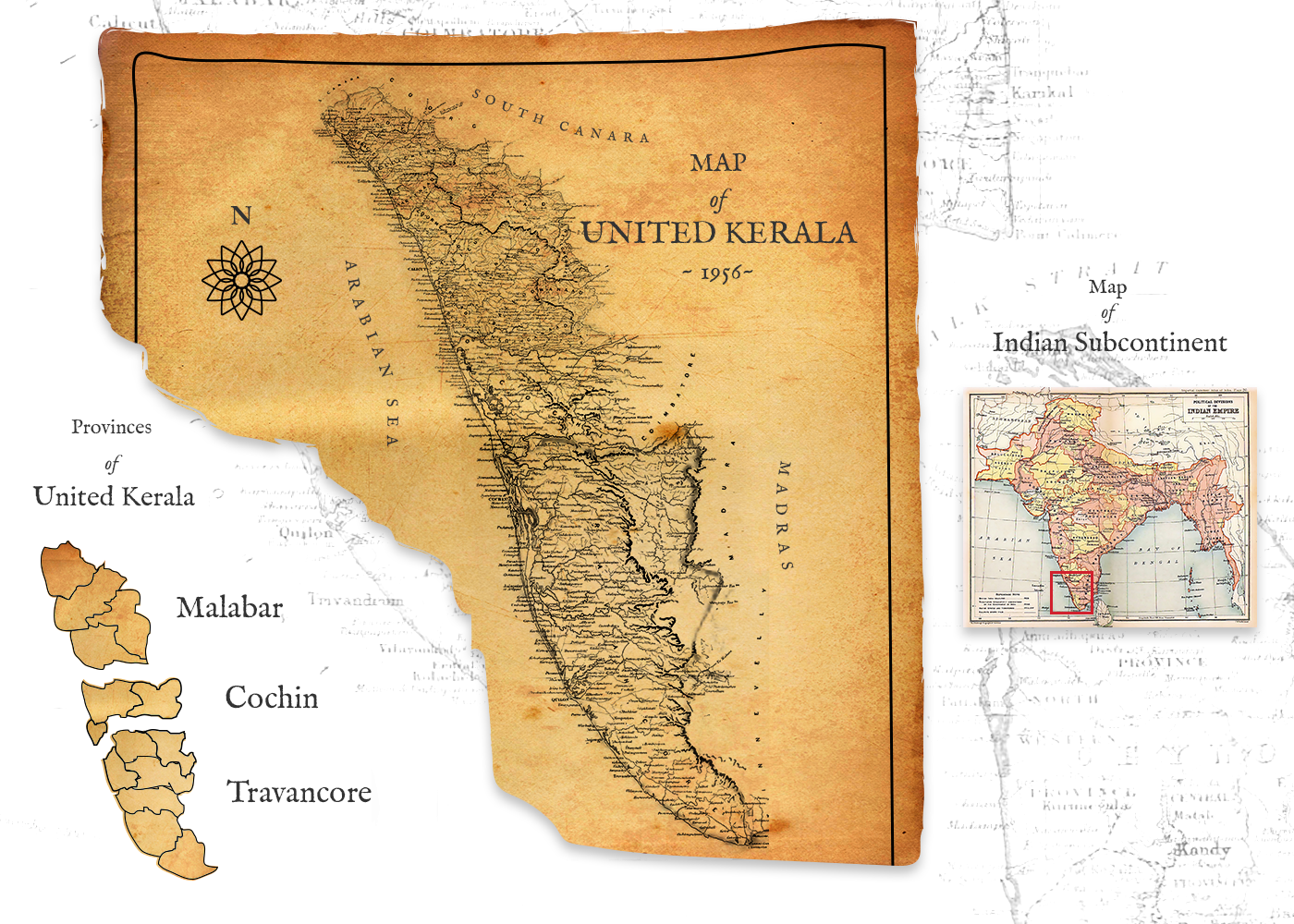 After independence, on July 1st, 1949 Both Travancore & Cochin kingdoms merged and formed Travancore-Cochin and recognized as a state on January 1st, 1950.
After nine years from independence, All those provinces merged and formed Kerala State by the 'State Reorganising Act'.
That put an end to the Monarchy. In the year of 1957, elections for the first & new Kerala Legislative Assembly held, thus paved the way to Governance of Ministers.
The real history of Kerala begins here.
It's been 64 years since Kerala formed as a state. Keralites never failed to celebrate 'Kerala Piravi' till date. Just like the harvest festival Onam, Keralites celebrate Kerala Piravi by wearing traditional wears, conducting various programmes in schools, colleges and offices, making Kerala's flavoured dishes.
Even in this pandemic situations, Keralites are so excited to celebrate Kerala Piravi. Not only that Kerala emerged as the best-governed state in the country. Kerala ministers, citizens & all the health workers have been doing an incredible job in this pandemic situation. Our God's own country Kerala has got listed along with some Countries for prodigious work in fighting Coronavirus.
Let's Pray for the well being of the whole world and speedy recovery for those who are affected by coronavirus & Let's celebrate the birthday of God's own country with joy & care.